Awards & Recognition
Fuchs Richter Prüfinstanz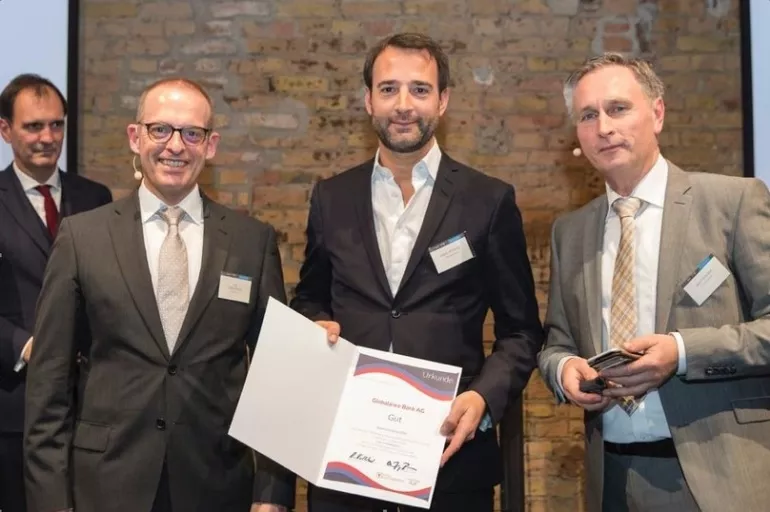 The "FUCHS | RICHTER PRÜFINSTANZ 2020" award gives Globalance excellent marks.
Advice meetings: very good
Transparency: very good
Overall rating: good
The "FUCHS | RICHTER PRÜFINSTANZ" award is a renowned and highly coveted accolade. Due to their objective and scientific criteria, these rankings provide an important indicator of a company's quality and sustainability both for business people and private individuals. So we are especially delighted to receive this award. And we are also proud. However, we're modest enough not to rest on our laurels after receiving it.
Canny and undercover – the test procedure
The test took place without the "examinee" being aware of it, which made it especially exciting. In our case a young man with an inherited fortune of 1.5 M euros came in for a consultation. He was primarily interested in our bank and our operating philosophy, as well as in making a 10-year investment in ETFs and in obtaining a cost/benefit analysis of such an investment.
The undercover client had already used robotic advisors to invest his assets in ETFs. The third issue that the young man wanted to clarify was who was actually the better specialist. The robotic adviser which used data and algorithms, or the "flesh and blood" Globalance adviser? The adviser accepted the challenge and came out on top due to providing numerous benefits. So in the final assessment Globalance Bank was praised for the advice that it provided. And among other things for its responsiveness without being "pushy", for the clear explanations given, and for the bank's credible "backstory".
"If it's ever been true that the advice provided by a bank depends on the person who provides it, this is certainly what we found at Globalance Bank in Zurich. Some people say that it was a matter of luck to have found such a technically proficient adviser who provided such clear direction. But other people say it could be that the adviser is simply typical of the bank…"