News & Trends
The Art of Dialogue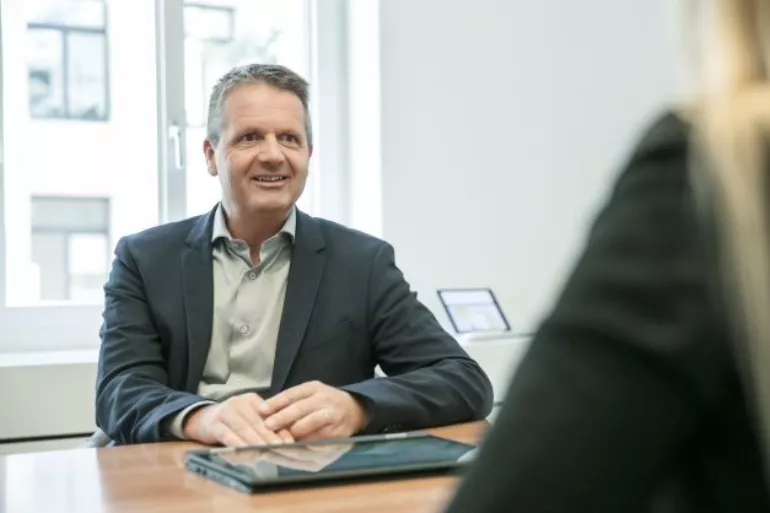 Peter Zollinger, Head of Impact Research at Globalance, shares his experiences from the dialogue with companies and about the importance of shareholder engagement – especially in today's world.
---
One instrument of shareholder engagement is the institutionalised dialogue between shareholders and companies. Why is this valuable?
Both sides benefit: Shareholders are given a forum in which to express their expectations from «their» companies, including relevant sustainability issues. They also gain additional information about the companies' plans and their challenges on the competitive market. On the flip side, the company executives can systematically compile all the shareholder expectations in detail. They are given the opportunity to explain themselves and can clear up any misunderstandings.
Shareholders and managers alike are surprised at how much they learn about each other.

Peter zollinger
I used to be involved in these kinds of processes myself, for example in the pharmaceutical industry (see box on page 9). We were told time and again how surprised both sides were. Shareholders learn much more through this kind of direct dialogue than they ever could from analyst reports. Executives value that they can find allies for more complicated transformations among shareholders with a focus on long-term ownership.
Why does the role of asset owners need to be strengthened?
Since the financial crisis of 2008 at the latest, there has been a growing awareness that the importance of owners in the financial system must be strengthened in relation to the service providers. The latter often pursue their own interests, which are not congruent with the owners' long-term goals and, in the worst case, may endanger the stability of the financial system. Asset owners are vulnerable to such disruption. Many of them – think of sovereign wealth funds, pension funds or insurance companies – have long-term investment horizons and liabilities. That is why owners have to take a firm and resolute stance. Globalance makes it easy for individuals, families and foundations to join this circle of active asset owners.
What are the most important prerequisites for engagement to be successful?
Shareholders choose different tactics to make their voices heard. Actual activists choose the confrontational route through the public to put pressure on companies. Here, on the other hand, I would like to outline the prerequisites of cooperative engagement. A confidential framework is valuable – as far as the principle of equal treatment in stock exchange rules allows. Shareholders need to come with realistic expectations. Change in companies is a demanding process and takes time. On the other hand, executives must be prepared to really listen and, if need be, take action to address shareholder concerns. Nothing is more harmful to dialogue than shareholders being met with preconceived opinions. It is an important board responsibility to emphasise the principles of «openness» and «engagement» as part of good corporate governance. Ideally, board members should also communicate directly with shareholders and bypass any management filters".
More and more asset owners are getting involved in climate protection. Why?
There is a growing realisation that the physical, political and economic risks of global warming are so great that they may threaten the stability of entire economies, societies and ecosystems. This is why institutional asset owners in particular have become active: they advocate for appropriate legal frameworks and are actively investing more in strengthening climate resilience. A growing number of alliances, such as the «Net-Zero Asset Owners Alliance», work on international coordination and the development of appropriate international standards.
What characterises Globalance's engagement?
We take a focused and pragmatic approach. It was important to build the technical infrastructure so that we could vote on behalf of our clients at all companies worldwide. We had to set up the necessary interfaces between our banking system, external mandates' custodian banks and the proxy service provider. As a result, we can see every single proposal in time and give our instructions. In terms of direct engagement, we are currently concentrating on the topic of climate: as we are creating unprecedented transparency through Globalance World, this is also of interest to the companies in our portfolios. We approach a selection of them to discuss their climate strategy each year. Since we do not invest in passively managed collective instruments that represent entire markets, engagement with «laggards» is not relevant for us.
What has been the biggest success so far?
The head of the legal department of a well-known Swiss company represented in the SPI share index, asked us for an explanation of its (poor) climate performance indicator shown on Globalance World. After a constructive dialogue, his conclusion was: «We probably need to publish more data to score better.» While this is not a typical example of our engagement, it serves all the better to illustrate its positive impact.
More information about our active involvement: