News & Trends
Artificial intelligence from an investor's perspective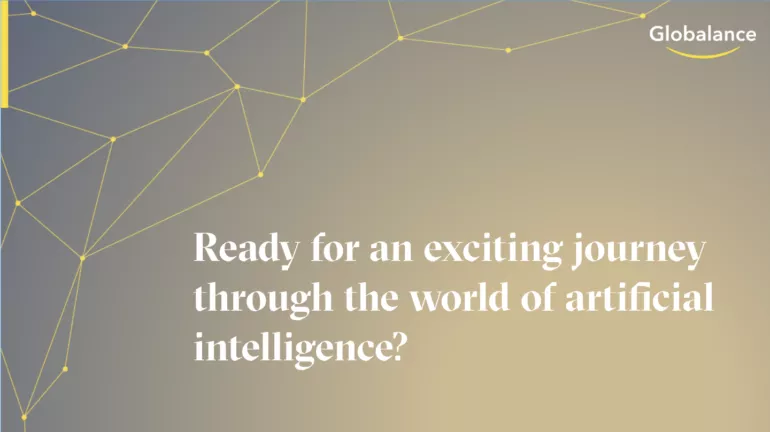 DISCOVER THE FASCINATING WORLD OF ARTIFICIAL INTELLIGENCE: From exciting developments to investment strategies – accompanied by our very own avatar created with the help of AI. Meet Globana and get ready for an exciting journey through the world of artificial intelligence.
Introduction to artificial intelligence
How is AI evolving and does AI learn like a human brain? Dive into the two main types of AI and discover how it helps us solve complex problems and create a new world. Watch the video now.
How do we assess AI from an investor's perspective?
Learn how much the AI industry is expected to grow and the three main players in this exciting field. Don't miss the chance to benefit from the many application areas of artificial intelligence, ranging from data analytics and personalisation to increasing efficiency in various industries. Start the video now to learn more about AI from an investor's perspective.
How are we investing in AI?
Discover how we at Globalance are investing in the artificial intelligence megatrend and making a positive impact on the future. Learn more about our investments in smart grids, smart farming, AI diagnostics, autonomous driving technologies and robotics. Start watching the video now and learn more about AI investment opportunities.
How do we assess AI from a sustainability perspective?
How does Globalance assess the megatrend of artificial intelligence from a sustainability perspective? Discover our approaches to responsibly harnessing the transformative potential of AI and carefully weighing the opportunities and risks. We advocate for global guiding principles, support regulations and define AI sustainability criteria. Simply start the video and learn more about AI from a sustainability perspective.
---
You can find more interesting topics in our Zukunftbeweger magazine.