News & Trends
AI: No Longer the Stuff of the Imagination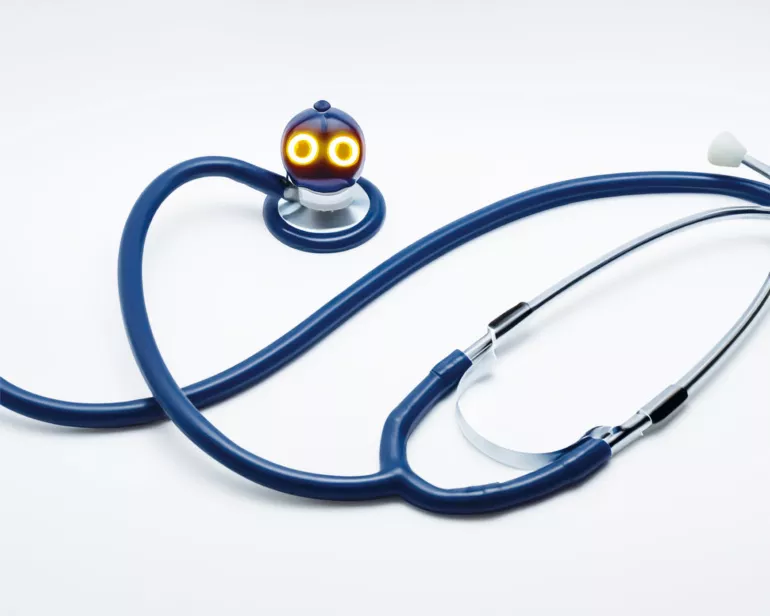 GENERATIVE ARTIFICIAL INTELLIGENCE HAS SPREAD IN A VERY SHORT TIME. SUDDENLY, COUNTLESS ACTIVITIES ARE NO LONGER IN HUMAN HANDS ALONE — AS DIGITALLY GENERATED RESULTS ARE TOO FAST, TOO CHEAP AND TOO GOOD. BUT WHAT OTHER POTENTIAL REMAINS TO BE EXPLOITED IN ADDITION TO THE SHAPING OF TEXT AND IMAGES, RESEARCH WORK AND ADMINISTRATIVE TASKS?
Ever since Google DeepMind's AI application AlphaFold — a rapid and accurate predictor of protein folding — artificial intelligence has demonstrated its huge potential in the field of life science, and shown how rapidly it can contribute to solving previous puzzles. We can't just benefit from artificial intelligence in the world of research, though; it can also make a difference in everyday medical practice.
Artificial Intelligence —a Boon for Early Detection?
More than a few people are worried about the breakthrough of AI — could it pose a threat to us? One thing is clear: a set of regulations needs to be formulated. If we succeed here, however, AI will be able to help us in a variety of different areas — such as the early detection of breast cancer. Artificial intelligence algorithms are already beating the previous standard procedures —like the statistical-clinical risk model of the Breast Cancer Surveillance Consortium(BCSC). In the mammography imaging procedure, AI detects even the very smallest abnormalities, and the more images a self-learning algorithm has in front of its lens, the better it gets. According to Vignesh Arasu, Research Scientist and Radiologist at the healthcare company Kaiser Permanente, recent advances in AI deep learning will provide us with the ability to extract hundreds to thousands of additional mammography characteristics. In the future, an individual's risk score could also be calculated within a matter of seconds, which would improve the possibilities for an individualised form of care. Vignesh Arasu sees this as a very good tool for offering personalised precision medicine.
AI is able to extract thousands of additional mammography characteristics.
Google Is Getting Involved (Again)
Google — for a long time the driving force behind AI — has recently had to contend with OpenAI and Microsoft in the public sphere. Therefore, the company has recently announced a plethora of innovations. Based on its "Large LanguageModel" (LLM) Bard, it is now testing its medical counterpart, Med-PaLM 2. Healthcare is a trillion-dollar industry which generates many terabytes of data every year. Thanks to advanced AI and machine learning, tools such as Med-PaLM 2 are able to harness this treasure trove of knowledge for the greater good. The program has been trained with complex medical knowledge, and is now being supplemented with skills so that it is able to view, classify and evaluate individual information such as X-rays and symptoms on an holistic basis. In this way, patients will one day get improved results in a straightforward way. And that's good news for Bruno Messmer who features in the article "Our Living Space in the Year 2033"and therefore has a good chance of receiving his customised treatment plan from a chat-bot in the year 2033.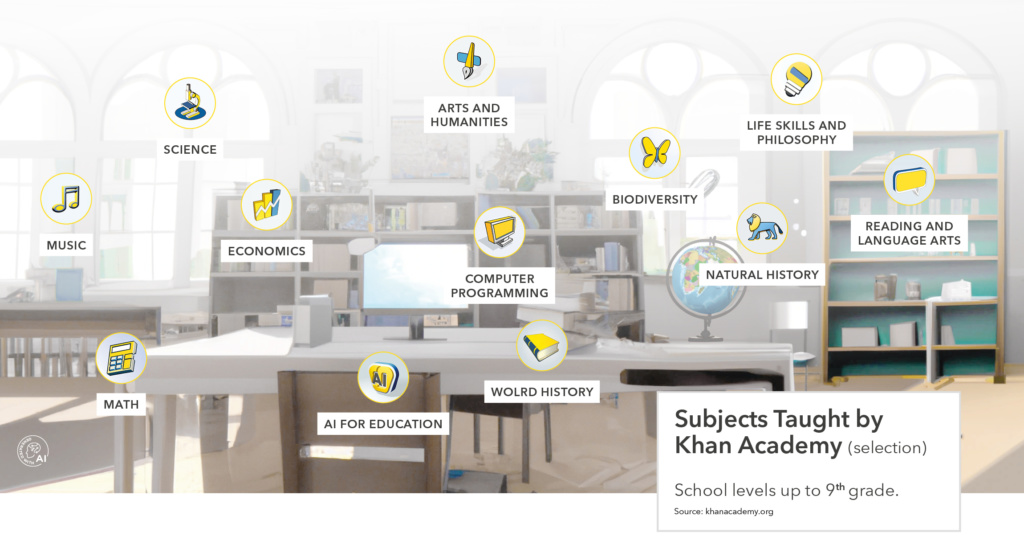 The Private Digital Lesson
AI in the classroom is seen as a big problem in many places — it could actually revolutionise traditional teaching, though. In his studies in the 1980s, psychologist and educationalist Benjamin Bloom demonstrated that 90 per cent of pupils achieved their learning goals in individual lessons, while only 20 percent did in group lessons. Private lessons are expensive — but not AI-based tutoring programmes.
Khan Academy is already convincing people as a free-of-charge personal tutor — and could also be used by teachers as a kind of assistant. The "Khanmigo" program offers valuable methodology by not only highlighting maths errors for example, but by asking the learner how they arrived at their incorrect result. In this way, it is possible for misunderstandings and comprehension errors to be eliminated. "Khanmigo" also responds cleverly in cases of complete cluelessness, providing hints instead of simply offering solutions. In this way, AI, often thought to pose a threat to school teaching, could in fact become the after-school tutor of tomorrow.
Responsible AI Investing — The Globalance Criteria
A company undertakes to…
…explicitly support global guiding principles
make sufficient investments in ongoing security checks, so-called "AI alignment"(ensuring "human values" in AI systems)
ensure the transparency of all internal AI developments (timetable; record of safety issues; evidence of understanding of how it works)
have critical issues reviewed by independent experts
Learn more about the fascinating world of artificial intelligence from an investor's perspective.