News & Trends
Giving back is the new luxury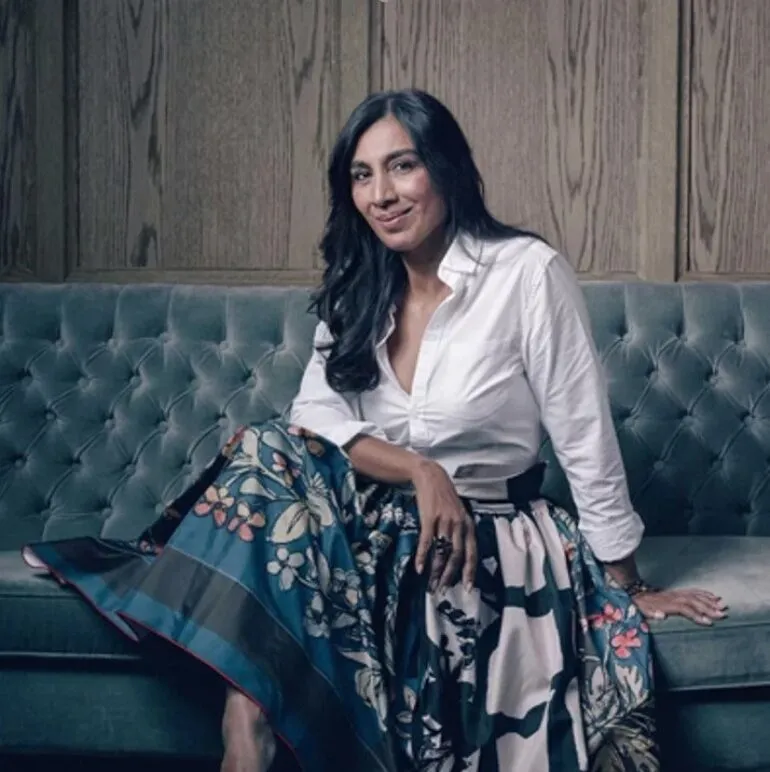 The Globalance Footprint of Women Interview series features women entrepreneurs who are Swiss or have a connection to Switzerland and are role models in creating a sustainable business with a positive footprint on society and the environment.


Why did you chose the name Abhati and what is Abhati's vision?
Abhati, means "shine" in Sanskrit. We chose the name Abhati as the people in the regions where the botanical ingredients are made in the western Himalaya area of Punjab have such glowing skin and hair. We wanted to offer an exceptional, unisex beauty range to our clients, while nurturing the communities that provide the potent botanical ingredients through supporting them with fair wages, education initiatives and reforestation projects. Using Abhati products means you are helping to make the world more beautiful too. Giving back is the new luxury.
Do you feel the Swiss environment for startups is more supportive today than when you founded Abhati?
It seems to be very trendy right now to start a company and I have a sense people may not be fully aware of what is involved. It also seems there are much fewer women taking the entrepreneurial route. I am involved with the Entrepreneurs Organisation.
"Giving back is the new luxury."

A. Rupal
What are the top three skills you believe are critical to be a successful entrepreneur and what have been the three biggest challenges so far?
The qualities of leadership, empathy and trust would be my top three critical skills. The three challenges I have experienced are recognizing when, with whom and how to collaborate to take the business to the next level; finding investors and retailers that understand the "impact" part of the business and needing to exercise patience.
What has been the biggest gift on your entrepreneurial journey so far?
Abhati Suisse was the second BCorp registered in Switzerland in 2015, showing it's possible to create a business providing exceptional skin and hair care, while respecting the environment and having a social impact. The biggest gift has been the opportunity to pay forward, to invest in making a difference in people's lives and supporting non-profit organisations such as WeForest and Educate Girls.
How has COVID19 affected Abhati Suisse ?
I had from the start decided to stay local for packaging and ingredients when possible. So we've never relied on China like many companies do for packaging for example. We grew 437% online which means a stronger focus will be put here in the future and to focus more on the local market. We have just launched a solid shampoo bar range as part of our zero waste collection.
How do you see resilience and sustainability as being connected?
The two terms complement each other really well. Sustainability is by definition the guiding principle for the use of resources according to which the permanent satisfaction of needs should be ensured through the preservation of the natural regenerability of the systems involved. Resilience is in principle no different since it also focuses on bolstering one's own resources.
Anju Rupal
Is a serial entrepreneur in Switzerland and Green Beauty pioneer. Co-launched SwissMediKids in 2011, the first privatised emergency walk in clinic for children in Zurich.