News & Trends
"Going the Reusable Route Together" – Interview with Florian Pachaly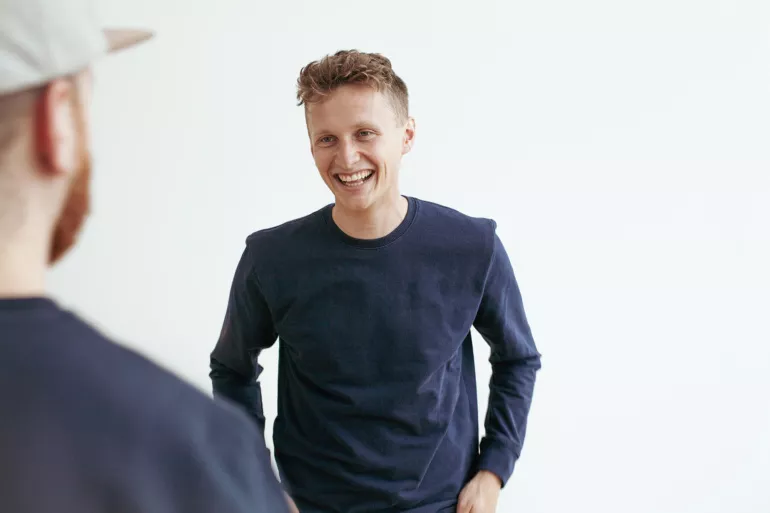 HOW RECUP IS MAKING A VIRTUE OUT OF NECESSITY – In an interview with Florian Pachaly, the founder of RECUP, we learn how an idea became the fight against disposable packaging and why Purpose is the heart of a company.
Seven years ago, you made a virtue out of necessity by founding RECUP and declared war on environmentally harmful single-use packaging with an innovative deposit system. How did this come about?
Fabian and I both had the idea independently of each other during our studies. Fabian, who studied in Malmö, came up with the idea of abolishing single-use cups as part of a university project to improve the university's sustainability – but his professor at the time didn't think the idea was "relevant enough" so Fabian took the topic with him for after graduation. I also had the idea during my studies. By chance, we ended up at the same person's, and so ultimately together, and decided to tackle the task side by side. In November 2016, we started our pilot project for reusable cups in Rosenheim, Germany. The system was well received by the 26 test partners and was followed by 50 more partners in Munich in May 2017. RECUP and REBOWL are now available at over 21,000 outlets in my country and our system is the market-leading reusable solution for the catering industry in Germany.
What challenges have tested you the most since you founded the company?
We were late to focus on automation and expanding the process and IT landscape. We had a lot to catch up on in these areas. Another challenge was and still is breaking habits. Even though the deposit system is common in Germany, it always proves difficult to just simply transfer this to to-go cups and take-away bowls. That's why we are increasingly using campaigns and information material to show how simple the reusable system is.
Assuming I were the owner of a café, why would I get excited about the reusable cups and bowls from you, besides the sustainability benefits?
For RECUP partners, the reusable system is cheaper than the single-use system from about just 12 to-go drinks served in the RECUP or from the sixth take-away meal in the REBOWL per day. Catering businesses also become part of a high-profile business network: 21,000 partners throughout Germany have already joined our reusable solution, thereby positioning their businesses as modern, sustainable and consumer-friendly.
Customers can return the reusable cups and bowls to any partner catering business, creating a close-knit reusable network throughout Germany. Every age group is familiar with the deposit principle, it does not need to be explained first and it does not involve any obstacles in the form of app downloads or providing data. Anyone can join in and catering businesses can offer a straightforward sustainable alternative to single-use waste.
"Every age group is familiar with the deposit principle."

Florian Pachaly, FOUNDER OF RECUP
RECUP works with well-known companies such as Ikea, Burger King, Alnatura, etc. What was the most impressive experience for you in collaborating with such big players?
With some of the big players, we had a very long lead-up until rollout – perseverance and staying power paid off here. 😉 An impressive experience for me, for example, were the advertising budgets for the launch and the reach in social media when we started with the collaborations.
Recently, former US President Barack Obama was a guest in Zurich and filled the Hallenstadion. You were part of the panel of forward-looking entrepreneurs and executives shaping the future. What role does purpose play for you and how can we move purpose to the forefront of the economy as a thought pattern?
We founded RECUP as a commercial enterprise to achieve our purpose of waste prevention using our own income. Most companies were initially founded with a clear purpose, from producing high-quality technical equipment to the best sports shoes for competitive athletes and providing secure investments for people who want to provide for their retirement. The prerequisite for high quality, reliability and, in the end, profitability is a long-term focus and mindset.
We are increasingly seeing this purpose being pressurised or completely replaced by the short-term focused purpose of maximising shareholder wealth, and the people working in the business being referred to as a headcount of resources. Quality is lost and the external impact of one's own business activity is not taken into account.
To maintain the original purpose, it is necessary to understand that high quality is the basis for trust in the long run and therefore also long-term success. One proven way, for example, is for responsibly owned companies to permanently separate voting and profit-sharing rights.
For me, purpose is not something you just write on the website like a sustainability goal. Purpose is at the core of everything we do, the foundation of our business model and the fuel for our impact. Thought patterns alone are not enough. The economy is made up of the people working in it. We are all responsible for maintaining purpose with our actions. And if we feel that what we are doing is not contributing to the long-term purpose, we can quit. In times of skills shortages, this is also a powerful tool to bring the focus on purpose and sustainable business back to the forefront of the economy.
"We are all responsible for maintaining purpose with our actions."

Florian pachaly, FOUNDER OF recup
At the beginning of the year, the compulsory reusable packaging for catering businesses came into force in Germany. This is a political requirement in the spirit of conserving resources – and is bound to spur on your business model.
What basic laws do you think are still needed to actually achieve net zero?
To achieve net zero, the next desirable step would be a single-use tax or, ultimately, a ban on single-use products in the catering industry, as has already been in place across the EU for some single-use plastic products since 2021.
You have achieved a great deal in a very short time with your "REvolution". RECUP, REBOWL, RE… – what are your next goals?
With the start of compulsory reusable packaging, this year is all about continuing to grow, making reusable products the standard and further developing the nationwide reusable system.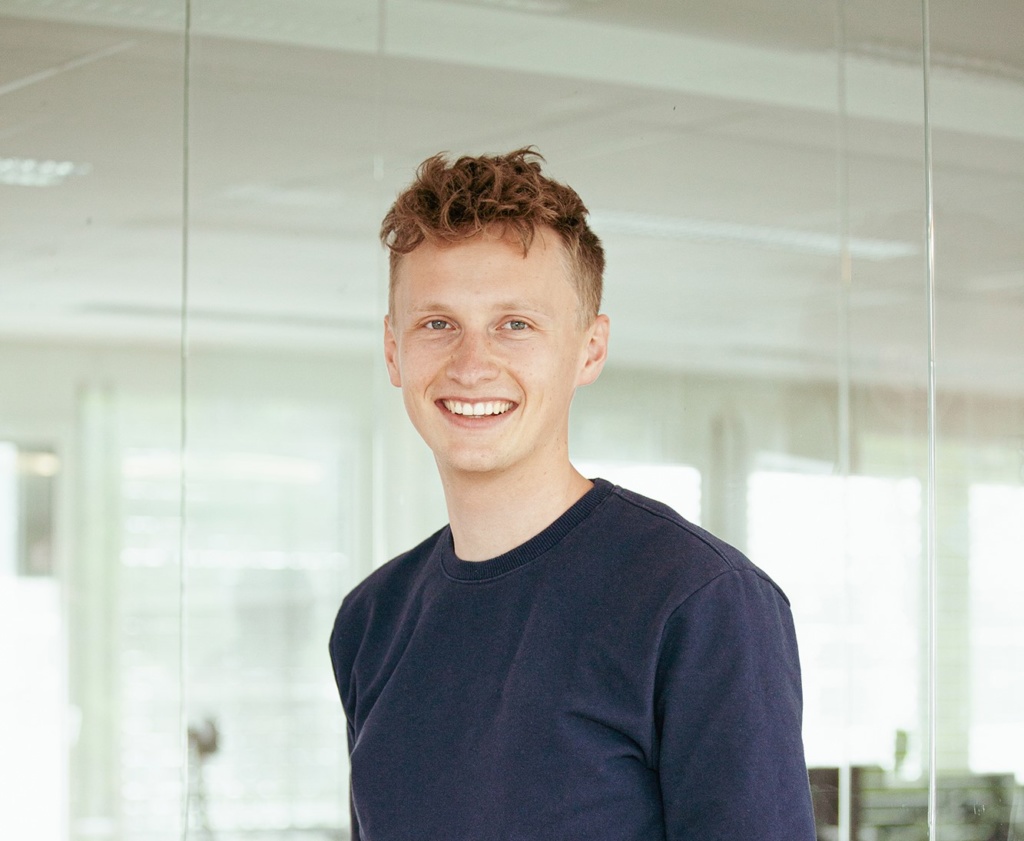 Who is Florian Pachaly?
Florian Pachaly was born on 23 June 1995 in Rosenheim, Germany and completed a dual business administration degree in 2013 after leaving secondary school in Rosenheim with a university entrance qualification. Shortly before he finished his studies in 2016, he founded the company RECUP together with Fabian Eckert. Today, RECUP is the market-leading reusable solution for the catering industry and is represented at over 21,000 outlets throughout Germany. Florian Pachaly was named Social Entrepreneur 2022 at the German Startup Awards and accepted into the Obama Foundation Leaders 2023 programme.
ChatGPT and others are currently the talk of the town – AI has huge disruptive potential. What do you see as the biggest opportunities for the economy? And is RECUP already taking advantage of artificial intelligence?
Start-ups can get much further on their limited resources without funding by relying on smart support. Of course, we are also introducing the well-known standard tools. Personally, I am very active in following the developments and assume that our work will gradually change internally in the coming months.
Our ambition at Globalance is to invest exclusively in a sustainable and forward-looking way – "Swiss banking with a mission". What do you want from the financial markets in future?
I would like to see favourable financing conditions for those companies that want to make a difference. First and foremost though, it is important to prevent the greenwashing of sustainable investments, which may lead, unfortunately, all too often, to an abuse and ultimately loss of the investors' trust.
We see start-ups as drivers of innovation. They propel necessary transformations and force established players to rethink. What advice would you give to courageous young entrepreneurs?
My tip: go where the pain is. Act quickly and honestly in difficult phases and always tackle important things immediately – procrastination is useless. 😉 What's more: feedback is a gift, especially criticism – progress can be made very quickly with regular, honest and constructive feedback.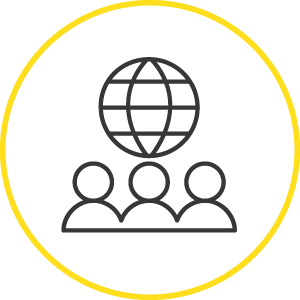 RECUP employed more than 81 people in Germany at the end of 2022.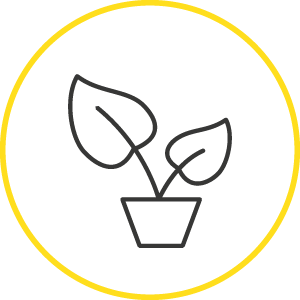 One RECUP can replace 1,000 disposable cups.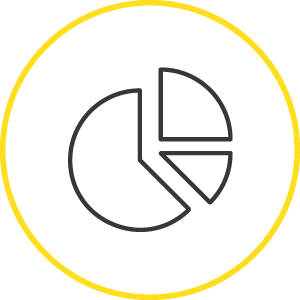 Disposable beverage cups and food boxes cause 190,000 tonnes of waste.
You can find more interesting topics in our Zukunftbeweger magazine.