News & Trends
Sustainable Tourism in Switzerland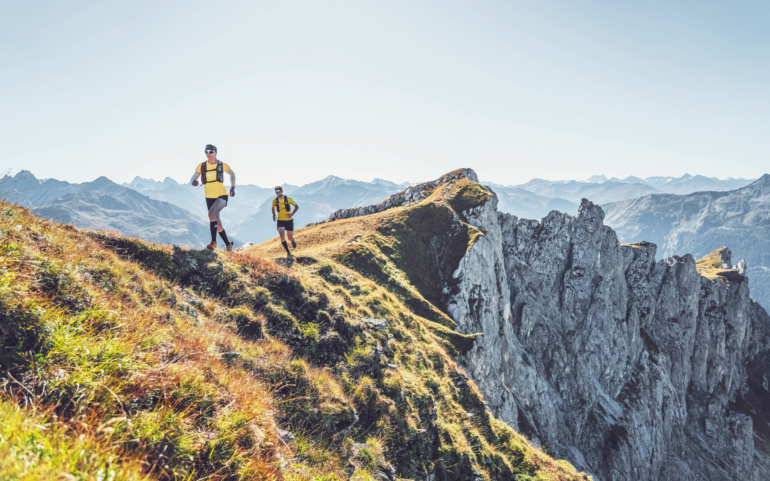 For a harmonious relationship between guests, locals and the environment
Hardly any other sector is as dependent on sustainability as tourism. This industry is still too frequently tarred with a negative image and initiatives for positive change are mostly still in their infancy. Nevertheless, we can be cautiously optimistic.
When a curse and blessing clash
Impressive glaciers, magical mountain ranges, unique mountain lakes or fabulous ski resorts – Switzerland's diverse landscapes and unspoilt nature are a magnet for tourists from all over the world. However, tourism also offers positive economic effects; winter tourism alone accounts for about one percent of the Swiss GDP – in mountain regions such as Valais and Graubünden even over 10 percent. Last but not least, tourism also promotes valuable intercultural exchange. At the same time, this very tourism is having a visible impact on natural resources and can also create social tension. What's more, climate change hangs over this sector like a sword of Damocles – we only have to think of the numerous winter sports areas. It is therefore obvious that sustainability and the careful use of resources must become important cornerstones for Switzerland as a tourist destination.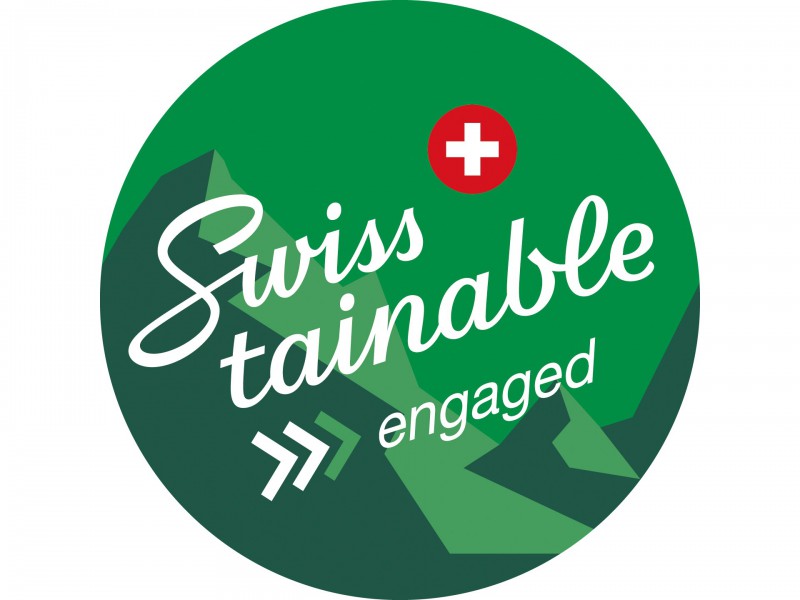 The "Swisstainable" label launched by Switzerland Tourism stands for sustainability in the areas of society, economy and environment.
(Technical) snow of the past as a challenge for tomorrow
If we look at the winter sports areas, we can see: It won't be that easy! A study by the Swiss Federal Institute for Forest, Snow and Landscape Research concluded that of the 120 ski resorts surveyed, 63 percent rely on technical snow. This poses a challenge from the perspective of sustainability – after all, it requires the use of both energy and water. Nevertheless, some players, such as Davos Klosters Bergbahnen, are making sure that they use more efficient forms of technology and limit their consumption. Last but not least, how the guests travel here is also important. Then they also want to be provided for, which requires the necessary infrastructure and labour to be made available, which can in turn lead to social tension with the resident population.
Every second traveller would like to travel more sustainably.
"Swisstainable" – becoming (more) sustainable together
But there are also opportunities for this location. For example, Switzerland Tourism states that every second traveller would like to travel more sustainably. Almost two thirds would also like to see more sustainable offers. Switzerland Tourism recognises that sustainability is often associated with high quality, which guests are also willing to pay for. In addition to the very well-developed public transport network in Switzerland, there are already a number of initiatives aimed at promoting sustainability. Examples of this are numerous cable cars that source electricity from renewable energies and feed it into the grid through their own photovoltaic systems. Or the Monte Rosa mountain hut that relies on innovative materials and technologies. For example, a complex timber construction with an aluminium shell is used and melt water is collected to conserve resources. And on the Schatzalp, winter sports are indulged exclusively on natural snow – parallel to this, the focus is above all on slowing down here.
Switzerland Tourism launched its own sustainability label under the name "Swisstainable" in 2021 to promote these kinds of initiatives. The aim is to work together with all tourism service providers in the areas of society, economy and environment. The guests, but also the locals, should be able to enjoy nature close up and in its original form, encounter the local culture authentically, consume regionally and ultimately stay longer and immerse themselves even deeper in a sustainable experience. So even if sustainable tourism in Switzerland still has some catching up to do, it is definitely acceptable to look towards the future with optimism.
Sustainability is often associated with high quality, which guests are also willing to pay for.
The Globalance View
Tourism has a significant impact on the environment, economy and society and poses many challenges. Several initiatives are needed in the future, as tourism benefits from nature and sustainable development on the one hand and still often produces a negative effect itself on the other hand. In principle, sustainability labels are a good thing, as they create transparency, which is entirely in the spirit of Globalance. We should always look favourably on such movements, but also observe them critically over the years ahead.