News & Trends
Trimble – How Agriculture 4.0 Works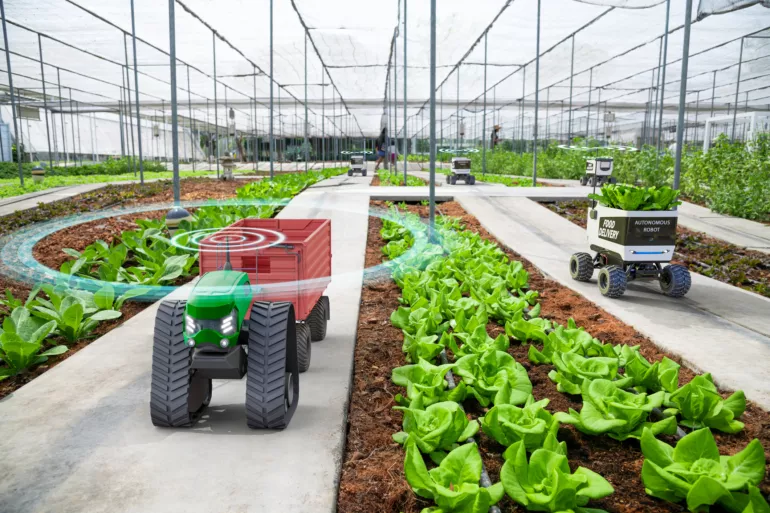 TECHNOLOGIES FOR A THRIVING AGRICULTURAL FUTURE – Agriculture faces a number of challenges — security of supply, climate protection and scarcity of resources. To overcome these challenges, companies like Trimble are needed to bring the necessary innovations to the market.
30 percent of both global energy consumption and global CO2 emissions are attributable to food production (including food transport) today. Although the loss of biodiversity is a major problem of our time, pesticide use has also increased by 80 percent between 1990and 2017. And as if these numbers were not challenging enough, there will be nearly 10 billion people to feed in 30years' time. The proposed solutions are many and multifaceted, ranging from avoiding and recycling food waste to plant based substitutes for animal products and the further development of current agricultural practices. More efficient and high-tech farming is summarized under the term "precision agriculture" and aims to radically save resources such as water, energy and consumables.
In 30 years, there will be nearly 10 billion people to feed.
The necessary innovations
A key company in this area is Trimble Inc. Founded in 1978, the Californian company is a leading provider of high precision satellite navigation today. Trimble develops and combines positioning technology, mobile communications and software for the agriculture, transport and construction sectors. Today, 630,000 square kilometres of agricultural land are already farmed with Trimble technology worldwide, which is almost twice the area of Germany. Farmers can use Trimble's automatic guidance and steering systems, water management programmes and cloud-based data management to achieve efficiency improvements of up to 50 percent and avoid a total of7 million tonnes of greenhouse gas emissions a year.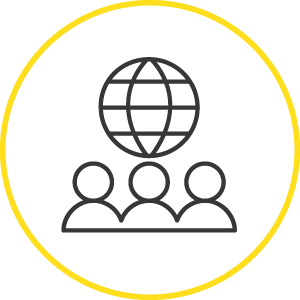 Trimble employs nearly 12,000 people in more than 35 countries.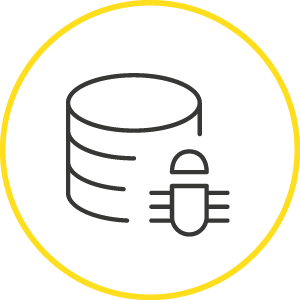 14. 5 billion market capitalisation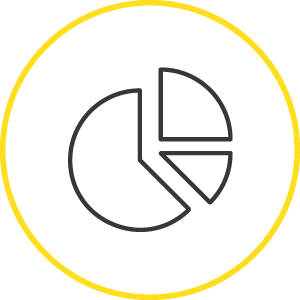 Trimble invests 15% of its revenue in research and development.
Discover the impact such as the warming potential and return on investment of Trimble Inc. on the Globalance World® digital world map. Dive in and assess in real time how sustainable, future-proof and profitable your own portfolio is.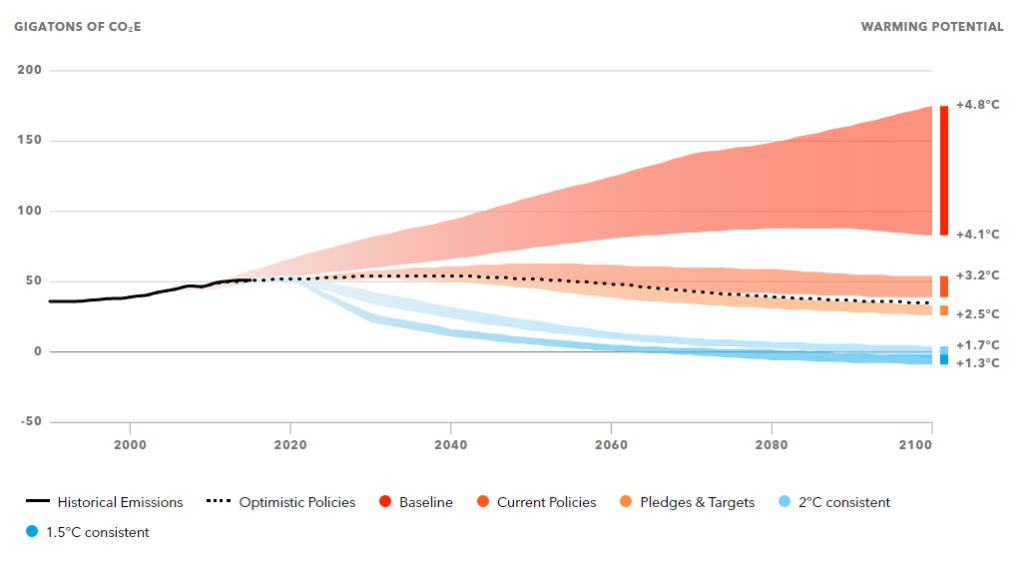 ---
You can find more interesting topics in our Futuremover magazine.
Disclaimer
This document is intended solely for informational purposes and constitutes neither an offer nor a solicitation to purchase or sell financial instruments or services. It does not relieve the recipient from making an independent assessment of the matter at hand. In particular, it is recommended that the recipient, under circumstances through the inclusion of an advisor, examine the information with regard to its compatibility with his own circumstances as well as the legal, regulatory, tax, etc., consequences involved. The data and information contained herein has been compiled with the greatest care by Globalance Bank Ltd. However, Globalance Bank Ltd. assumes no liability for the correctness, completeness and currentness of that content. Past performance is no guarantee of future performance. An investment in fund units is associated with risks, in particular with regard to fluctuations in price and returns. The performance shown does not take account of any commissions and costs charged when subscribing to and redeeming units. Upon redemption of the fund units, it is possible the investor will receive less than the amount originally invested. When foreign currency is involved, there is an additional risk that the foreign currency will depre­ciate against the investor's reference currency. Globalance Bank Ltd. shall assume no liability whatsoever for losses or damages of any kind from direct or indirect consequential damages that could arise from the use of this factsheet. Subscriptions are only valid on the basis of the latest sales prospectus, the key investor information document (KIID), the Fund Statutes and the Fund's latest annual report (or semi-annual re­port if it is more recent). The performance shown does not take account of any commissions and costs charged when subscribing to and redeeming shares. The aforementioned documents can be obtained at no cost from the Representative or Globalance Bank Ltd. Copyright © 2023 Globalance Bank Ltd. – all rights reserved.