Awards & Recognition
B Corporation Award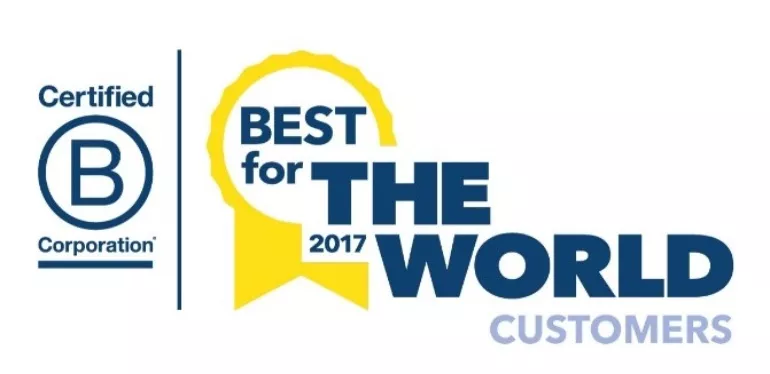 GLOBALANCE BANK was recognized as being among the companies creating the most positive overall impact on its customers based on an independent, comprehensive assessment administered by the nonprofit B Lab.
GLOBALANCE BANK is honored in the Best for Customers list, which includes businesses that earned a Customer score in the top 10 percent of more than 2,100 Certified B Corporations on the B Impact Assessment. The full assessment measures a company's impact on its workers, community, customers and environment.To certify as B Corporations, companies like GLOBALANCE BANK must complete the full assessment and have their answers verified by B Lab.
For more information, visit http://www.bcorporation.net
Globalance Bank is a certified Benefit Corporation (Certified B Corp). It is only the second bank in Europe to receive this quality label and one of the first companies in Switzerland to receive it.
The Certificate B Corporations is awarded worldwide to companies that positively shape the future. These are companies that define entrepreneurial success in a broader sense: They strive for business success by providing valuable services for the economy and society.
Certified B Corporations are regularly audited by an independent body. They must meet comprehensive, high standards in terms of transparency, responsibility and accountability, social acceptance and the environment. Certified B Corporations are required to consider the impact of their business on relevant stakeholders.
There are currently 2,250 certified B Corporations in 130 industries and 50 countries worldwide. www.bimpactassessment.net
"Companies like Globalance Bank exemplify what it means for a business to be a good citizen,". "We're proud to recognize their achievement. Best for the World is the only list of businesses making the greatest positive impact that uses comprehensive, comparable, third-party-validated data about a company's social and environmental performance."

Jonathan Normand, co-founder of B Lab (Switzerland)