News & Trends
Equal Rights is a Matter of Sustainability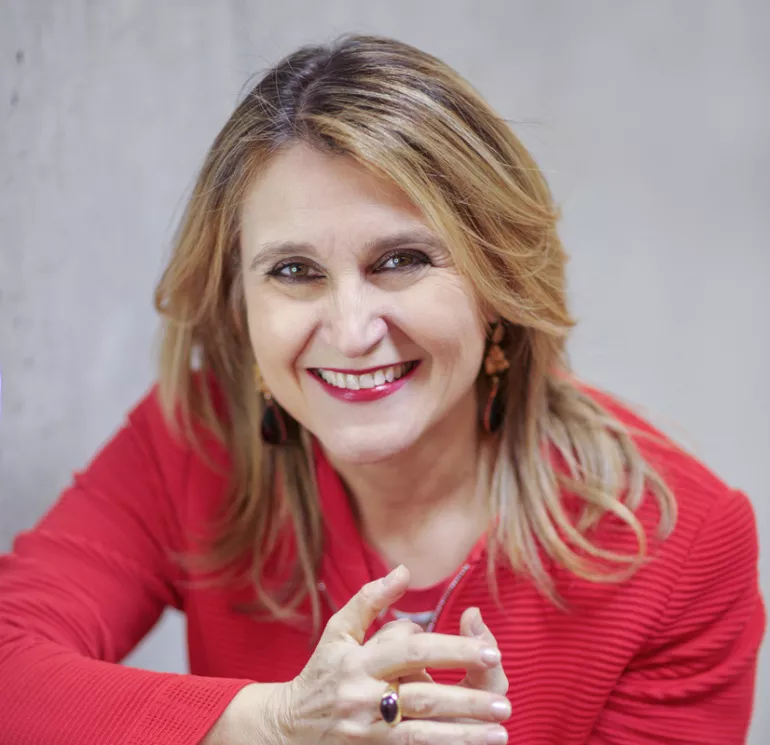 Simona Scarpaleggia interviewed by Aylin Aslan for Globalance
«We are all part of the problem, hence we all have to be part of the solution.»
You are a strong advocate of gender equality and equal pay. How much do you think can and will change with regards to this topic in the next decade?
We have to focus on the fact that a lot still has to change, and it is definitely possible. Equality is a matter of social, economic and environmental sustainability and at the moment, the inequality in the world is enormous. By moving towards closing the gender gap and striving for equal pay, companies and societies can benefit from huge improvements in areas such as health, education, the GDP, and many more.
What can each and every one of us do when spotting inequality in the workplace?
As leaders, we can commit and act. It's not only about making statements; actions speak louder than words. Make a commitment, set goals, measure what is happening and take action accordingly. As individuals, we can be aware, be vocal about issues and share them to spread the awareness.
Which trends — in businesses and society — do you think will be highly topical in the next decade?
I think there are three domains that continue to be very important. The first is digitalisation, which is unstoppable. Quite a complex topic — and how we deal with it is on us. Technology is a fantastic tool but we must be aware of the consequences and always keep the ethical aspect in mind. We have to use it in a way that keeps humanity in the centre of it all. The second domain is the climate crisis. We are very late in dealing with it, but we have the tools to intervene. The difficulty is the pace of the crisis, but we have the potential to handle it, so we must face it. Thirdly, there is the complex topic of equality, which is intertwined with the other two topics. There is not only a gender divide but also an income divide, an education divide and many more. What's happening in Europe right now in terms of migration is only a fraction of what's going to happen once some parts of the world — for example in Asia — become inhabitable. The people will have to migrate elsewhere.
What are your thoughts on the topic of decarbonisation?
We are all part of the problem, hence we all have to be part of the solution. I'm talking about us as individuals, citizens, and governments. It's a joint effort and a shared responsibility, but each and every one of us can take action as well. Circular economy is a trend and I personally value it a lot. Mobility is also a huge factor contributing towards the goal of decarbonisation; people can take trains or ride their bikes more, meetings can be had virtually instead of flying countless miles around the globe. Especially recently we have proven that this is doable.
Do you think we're preparing our young well enough for what the job market is going to ask of them once they enter it? What — in your opinion — are skills of the future?
There are three areas of skills that become more and more important. The first area is that of digital skills. We as individuals all need them nowadays and shouldn't be scared of them. Most are relatively easy to acquire. Companies, however, need to upscale or rescale to be able to keep up. The second area is the development of cognitive skills. Abilities like connecting the dots, development of logic and problem-solving should be enhanced. We need to learn how to navigate through the huge amount of information we're exposed to every day. Thirdly, I think that social skills are going to be extremely important in the future. The ability to listen, feel and express empathy were a bit neglected in the old education system. We have to make space for creativity, doubts and challenging ourselves — after all, this has been the engine for the progress of humanity.
What is your very personal goal for the next decade?
I've already achieved one of my goals. After 40 years in business and 20 years at Ikea, I now work for a social tech company that is an accelerator for gender equality. I also want to continue mentoring young people, something that I am already doing now.
---
Simona Scarpaleggia
Simona Scarpaleggia is an advocate for gender equality. She is the former CEO of Ikea Switzerland, where the management board now consists of 50 % women. She is the founder of the association «Advance — Women in Swiss Business» and the global head of «Edge Strategy», a company helping enterprises to move towards gender equality.