News & Trends
The Internet Is Disrupted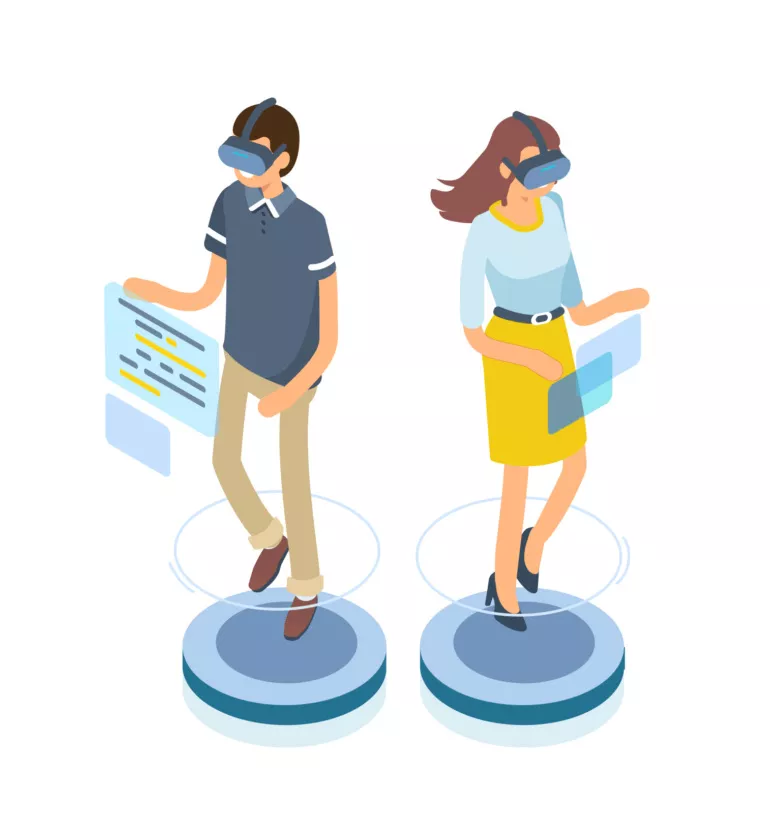 Tech Companies Drive Virtual Reality
The market for virtual and augmented reality (VR/AR) will grow colossally in the coming years. The tech giants certainly don't want to miss out. As if VR trends hadn't surprised us enough in recent years, the relevant corporations are tinkering with the ultimate fusion of the offline and online worlds. Will we soon be meeting each other in a completely new way on the Internet?
Virtual trips to the sea, the world's major cities or the jungle have been possible for years with VR glasses — we can even climb Mount Everest from our living room at home. Even deceased singers are brought to life with 3D holograms for concerts. You can safely cross all this off the science fiction list, but you should mark the term metaverse as a precaution. The name has already been changed, the starting signal has been given. Facebook, sorry Meta, wants to create the so-called "metaverse". Microsoft is also interested in creating a metaverse for businesses. The software developer Epic Games was recently even able to secure investments of over one billion US dollars for a virtual parallel world. And other competitors will also step out of the slipstream in the future.
What Is It About?
So far, we have largely acted as spectators on the net. But, the goal is an embodied Internet in which we live instead of just observing as is usual. Participants in the metaverse are supposed to be able to work, learn and create with each other as avatars in real time, despite physical distance — there is even talk of a functioning economy and its own currency. So will we soon be saying hello and goodbye to each other as holograms? Well, there have already been concerts of this kind by pop stars like Ariana Grande, and the Oculus Quest 2 VR glasses also invite you to a virtual meeting.
The Scramble for the Front Row
In 2015, less than USD five billion were spent on virtual goods — last year it was already 55 billion. Today alone, 350 million people spend time in the big online simulations every day. Technologies that introduce us to this world that takes some getting used to already exist in abundance. The usual suspects build cloud infrastructures and develop necessary hardware. Not surprisingly, there is a corresponding interest in driving potential business areas for this convergence of technologies. Facebook therefore not only changed its name, but is investing USD 50 million in a research programme and creating 10,000 new jobs for this project. All for the pole position.
Still Some "Meta" to Go?
Something like a metaverse is coming our way — parts of the real and the virtual world are already simmering in the melting pot. It will probably take a while longer and then it will be up to us to just use the effective possibilities. After all, we decide whether socialising with friends in a warm room isn't in fact much nicer.