News & Trends
YES to the Swiss Climate Law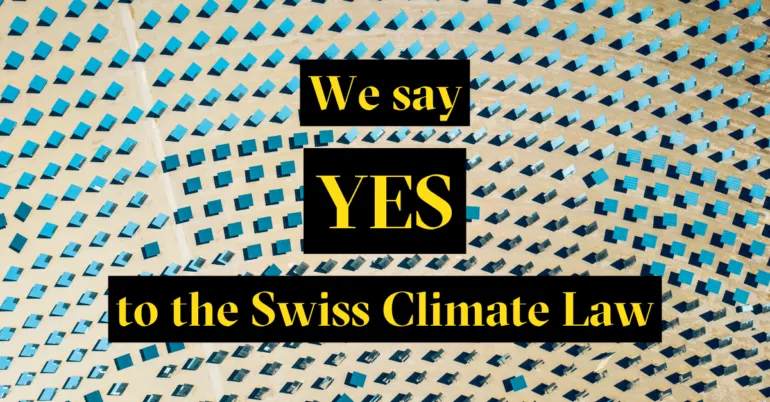 NET ZERO BY 2050 – We are advocating for the Climate Law. Find out what it's about, why it's important from an economic point of view and what we're doing at Globalance.
What is it about?
In 2019, the popular initiative "For a healthy climate (Glacier Initiative)" was submitted, which calls for a complete ban on fossil fuels from the year 2050. As an indirect counter-proposal to the Glacier Initiative, parliament drafted the Climate Law. Since a referendum has been filed against the Climate Law, we will vote on it in less than two weeks.
Why is the Climate Law important from an economic perspective?
The Climate Law is seen as an economy-friendly framework. It relies on financial incentives instead of bans and restrictions and promotes measures such as the replacement of fossil heating systems, better building insulation and investments in innovative climate technologies. The goal for the financial industry is that it should make an effective contribution to low-emission development that is resilient to climate change. This creates planning security for investments in climate change. With a "Yes" to the Swiss Climate Law, Switzerland will remain an attractive economic hub in the future.
The financial industry should make an effective contribution to low-emission and climate change resilient development.
Why do we get involved?
As a recognised pioneer, Globalance provides entrepreneurial answers on how the financial industry can be consistently aligned with the net zero target. Globalance's Futuremover strategy invests in the energy and transport turnarounds. From a global perspective, climate protection is the entrepreneurial opportunity of our generation, and this also applies to Switzerland. By making energy supply, real estate and transport infrastructure fit for the future, we strengthen the economic competitiveness of the Swiss economy and society.
What are we doing at Globalance?
As an entrepreneurial initiative, Globalance's success demonstrates the entrepreneurial potential of a sustainable economy. We consistently invest our investors' assets in a climate-friendly way across all asset classes. At Globalance, we do not invest in the past, but focus on future movers. These are companies that are successfully responding to global megatrends such as urbanisation, digitalisation and resource scarcity and developing solutions to global challenges. We were the first bank to publish the Swiss Climate Scores on our total assets under management. This means that we are already fulfilling an important goal of the Climate Law.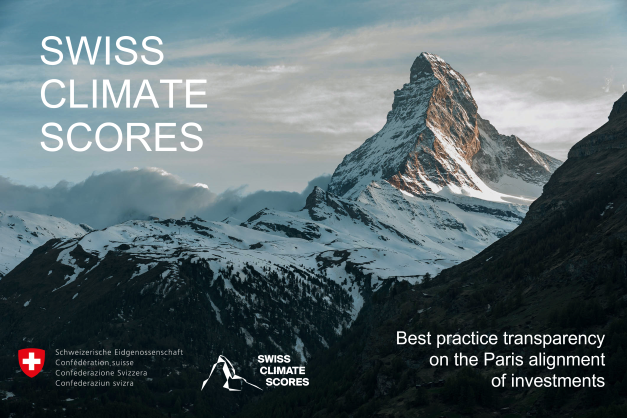 Why is this relevant for investors?
The potential of the private sector can be optimally exploited through positive framework conditions. Climate protection and the necessary energy and transport changes are being accelerated worldwide by massive government programmes. For investors in Switzerland, it is important that the transformation also proceeds faster and more consistently in this country. An improved political framework is needed to make sustainable financing the norm. The Climate Law is a step in the right direction.
Further details on the Climate Law can be found on the Federal Council's website.
Now every vote counts
Every vote is needed for a "Yes"! We at Globalance are supporting the climate law and invite you to cast your vote as well.
Would you like to gain further insights into Globalance's investment philosophy or are you interested in other current and exciting topics? Then you are welcome to subscribe to our free magazine.