News & Trends
United Nations Environment Programme Finance Initiative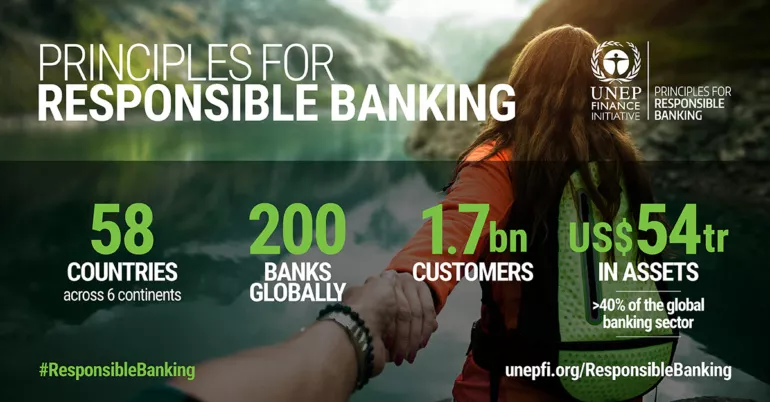 Principles for Responsible Banking
As a founding member, Globalance has supported the UN Principles for Responsible Banking since its launch in 2019. The UN framework commits banks to align their actions with the goals of the Paris Agreement on climate change and the Sustainable Development Goals.
By embedding sustainability at the portfolio and transaction level as well as in all strategic business areas, the Principles for Responsible Banking are the basis for a sustainable banking system. The six principles require banks to analyze their impact on people and the environment, set targets to improve their impact, and report publicly on progress.
Already 200 banks have joined the Coalition for Change.