News & Trends
Two top rankings for Globalance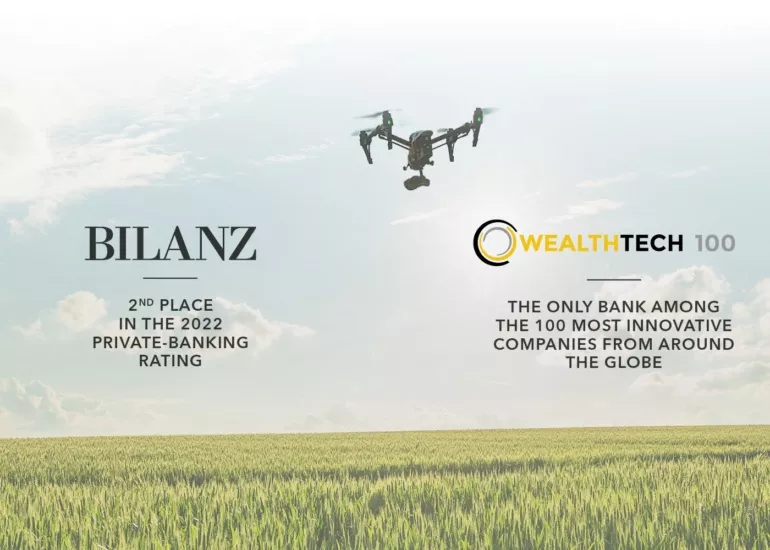 One for traditional and one for future-oriented banking
A double win for Globalance! The business magazine BILANZ named it the winner among Swiss private banks, and WealthTech100 included it in the ranking as one of the 100 most innovative companies in global wealth management – the only bank to be included in the ranking.
Tradition: BILANZ Award
The business magazine BILANZ named Globalance once again the winner among private banks from a selection of around 100 banks. The evaluation was made by a distinguished jury who looked into areas like the interaction between clients and advisors, quality of the investment solution, costs, transparency, information provided on risks and portfolio structure.
Future: WealthTech Ranking
Every year, WealthTech100 compiles a list of the 100 most innovative companies in the world in the WealthTech sector. These companies are selected by a panel of renowned industry experts and analysts. This list puts the spotlight on the next generation of solution providers who are shaping the future of the investment industry by giving them the recognition they deserve. The list is intended to help executives and investment professionals assess which digital wealth management and financial advisory models have market potential, are most likely to succeed and have a sustainable impact on the sector.

These accolades from both BILANZ and WealthTech100 show that Globalance has much more to offer than Swiss private banking – Swiss banking with a mission.
I would like a free, non-binding consultation.